As we age, our hair changes. It may become thinner, drier, and less elastic. This can result in a loss of color and shine. But while some people might be tempted to go for a drastic cut or dye their hair light blonde, many beautiful hairstyles can help you age gracefully. This guide will explore gray and silver hairstyles for women of all ages. We'll also provide tips on caring for your hair as you get older. So whether you're looking to switch up your style or want to prepare for the inevitable aging process, read on for inspiration!
Amazing gray hairstyles
If you're looking for a way to transition into your silver years gracefully, consider trying one of these gray and silver hairstyles. From sleek and chic bobs to elegant updos, there's a look here for everyone. And who knows? You might find that going gray is the best thing you've ever done for your hair.
Bob with Silver Highlights
This classic bob gets an update with some trendy silver highlights. The mix of colors creates a beautiful contrast that is eye-catching and flattering. Plus, the shorter length is easy to style and maintain.
Pixie Cut with Silver Streaks
This pixie cut is stunning with its mix of silver and black streaks. The longer length on top provides some versatility in styling, while the shorter sides and back make for a low-maintenance look.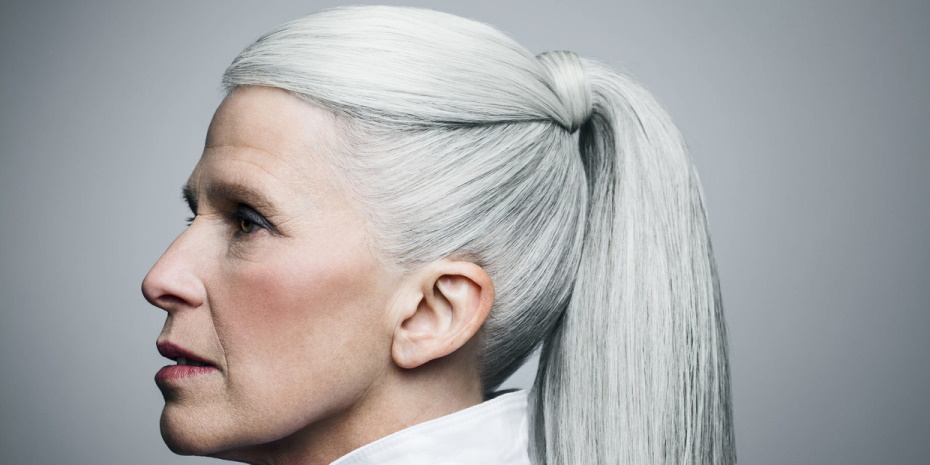 Undercut with Silver Lining
This edgy undercut is made even more interesting with the addition of some silver highlights. The mix of colors creates a unique and stylish look perfect for anyone who wants to stand out from the crowd.
Long and Wavy with Silver Highlights
If you're looking for a way to wear your gray hair with pride, try out this long, wavy style with silver highlights. The gray is allowed to take center stage, while the highlights provide just a hint of color.
Youthful hairstyles for women grey hair
A woman's hair is often seen as a symbol of her youth and vitality. So, when faced with the reality of grey hair, it can be quite a shock. Luckily, many youthful hairstyles for women with grey hair can help you embrace your new look. With the right cut, color, and styling, you can rock grey hair at any age. Here are some of our favorite hairstyles for women with grey hair.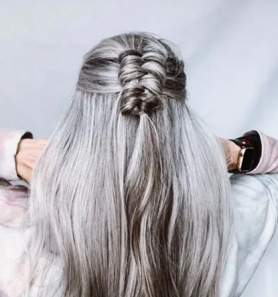 There are many youthful hairstyles for women with grey hair. You can go short, medium, or long and wear your hair straight, curly, or wavy. There are many styles to choose from, and you can find the perfect one for you. Here are a few examples:
Short: Pixie cut – This is a trendy style among women. It is easy to maintain and can be styled in many different ways.
Medium: Lob – A lob is a long bob. It is a very trendy style right now, and it is perfect for women with grey hair.
Long: Wavy or curly – If you want to wear your hair long, you can choose a wavy or curly style. These styles are very flattering and easy to maintain.
No matter what style you choose, make sure you find a stylist who knows how to work with grey hair. Grey hair can be tricky to work with, so you need someone who knows what they are doing. Also, don't be afraid to ask for recommendations from your friends or family members.